my $100 scribe setup

i used an electric scribe to keep cost down. if we do more than a few scribe jobs i may update to an air scribe but for now i can't justify the $230 cost
parts: self made brackets (on my bulltear table), $19 electric scribe (home depot), $10 solenoid (ebay), $29 air slide (ebay), $10 regulator (ebay) $6 tubing (home depot) and $20 in fittings (ebay)
i use the aux electrical output on the cancnc bladerunner control box to trigger the solenoid and scribe together
M08 turn them on and M09 turns them off. they can also be triggered using the xbox controller
simple bracket to mount my 6'' air slide.
bolted right into the pocket already machined into the mag base
you can also see my laser crosshair bracket in this pic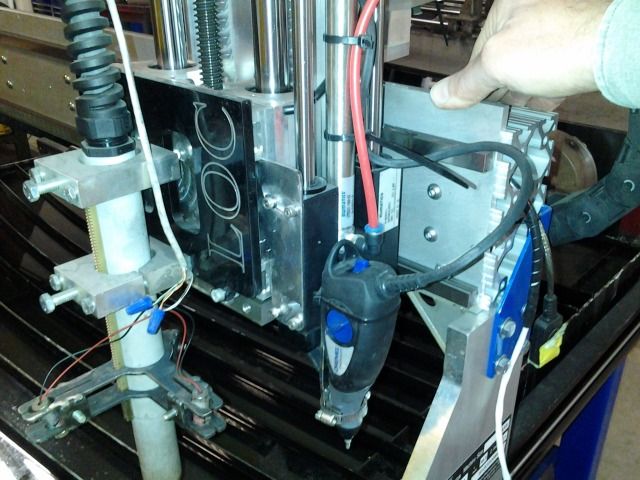 needed the 6'' slide to keep the area clear under the machine torch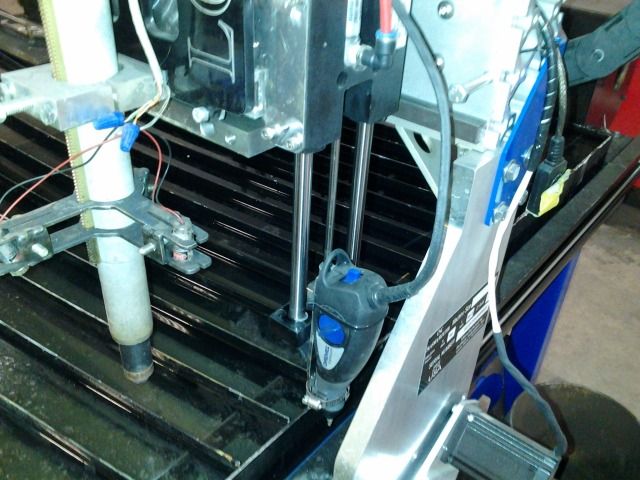 control center consist of the air slide, air solenoid and regulator.
i did use a 15 psi air gauge on the regulator. i believe i have it set at 6 psi down pressure with full pressure up
i have control valves to control speed up and down
used double sided tape to hold the regulator and solenoid on the z axis plate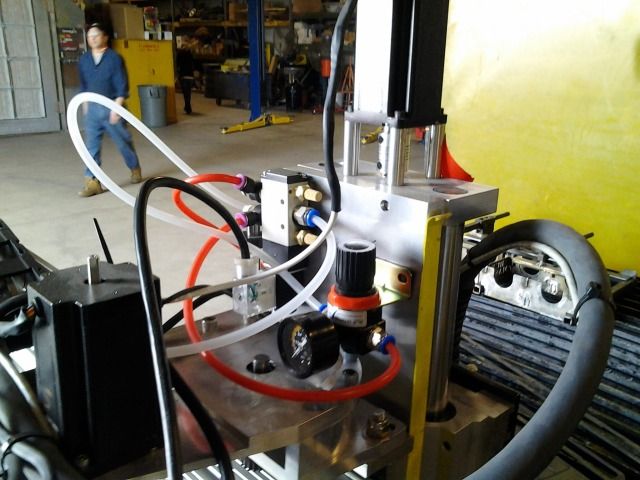 youtube video of the scribe in action
plasma table scribe - YouTube
made a protractor for use on 2.5'', 304ss, exhaust tube. it can measure the inside radius or the outside radius
inside radius is more for use on the table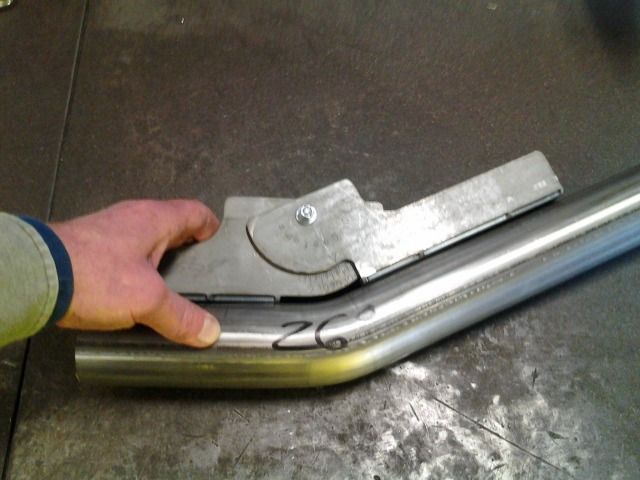 outside radius is handy for check the angle of a system on a vehicle with minimal clearance to the floor pan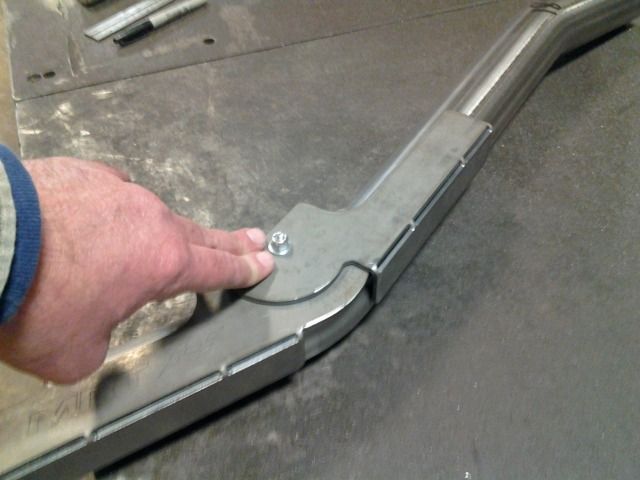 one problem i have is finding or modifying a post processor. currently using the mach3 thc with scriber post.
not the best post for plasma as you can see some uncut lines in this pic, works fine for scribing.
the way the post is setup there is no m09 command to turn off or retract the scribe, easy fix is to edit gcode but i'd like to find a fix.
it inserts the command for individual segments of the scribe but not at the end before going to plasma.
my do around was to scibe with that post and cut with the mp1000-thc, still have to edit m09 into gcode