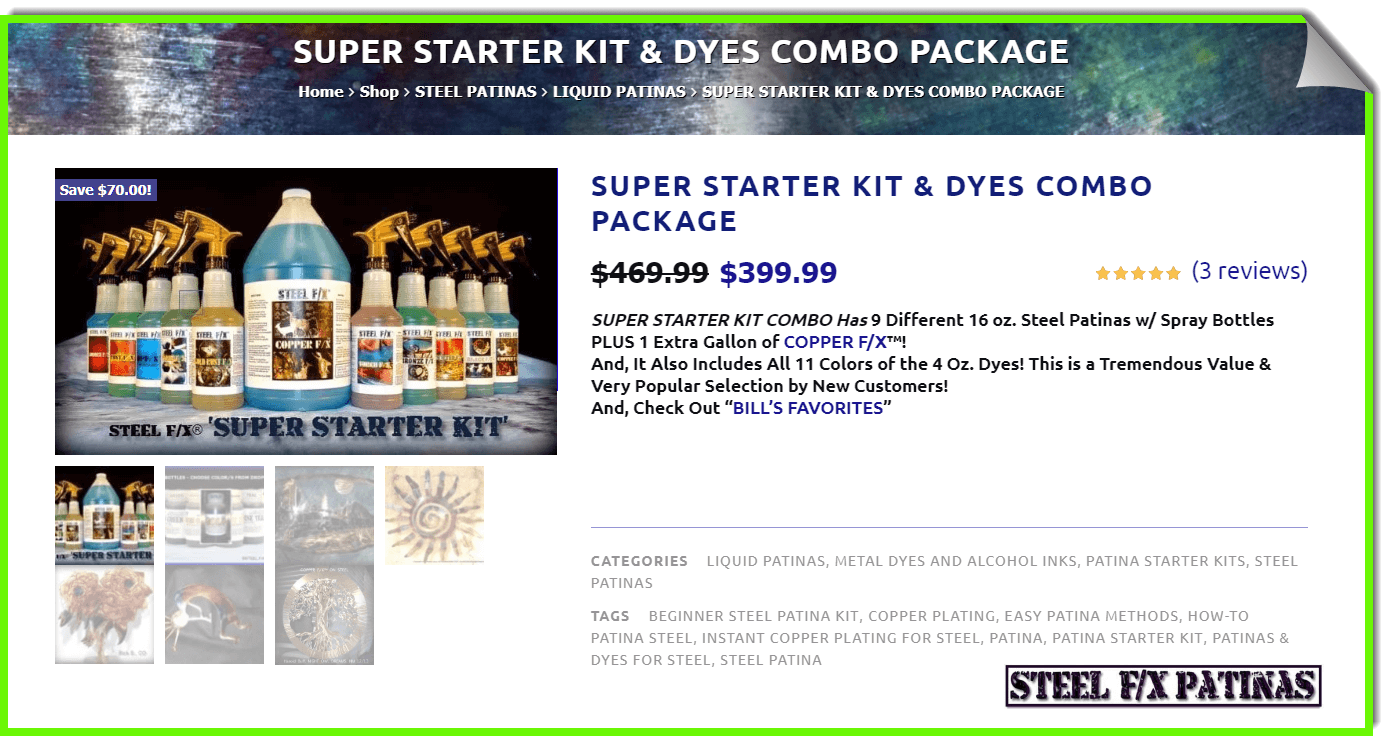 Did you know that metal art finished with patinas and/or dyes will sell for

2X

or

3X

that of plain steel, or powder-coated metal art? It's true, and not only that, this product sets your work apart from many of your competitors who don't realize it doesn't take any longer, and is no more difficult than other finishing methods!

If you have been holding out on giving this a try either because your too busy, or believe it costs too much, now is your chance to change the way you make metal art and change the way your customers react to it! Once you try this you will be hooked and be all the better for it!

Bill Worden of Steel F/X has generously donated a complete $400 Super Starter Kit containing 9 different patina's and 11 dye colors so you can pick your favorites and see what they can do for you now and in the future.

This contest is open to ALL PlasmaSpider members and will end with a random draw to select the lucky winner of this $400 prize with free shipping within the lower 48. If your not lucky enough to live in one of the lower 48, no sweat, you can still win but may need to pay a small shipping fee to receive your prize.

To enter all you need to do is reply to this and attach a picture of your favorite metal art piece or product that has been finished with a patina or dye. This can be something you have made yourself, or something you have seen someone else create that has really impressed you. This site and Instagram is a great place to find patina finished projects to use as an entry pic. Remember it MUST be finished with a patina or dye to be an eligible entry.

Good luck! I am looking forward to seeing some cool pics so get em in!

Check out
https://steelfxpatinas.com/shop/super-s ... o-package/
for more information on this product and others.