A little over a year ago I decided to add a CNC plasma table to my shop. I was outsourcing a lot of cutting and knew that I would be able to generate new business by doing it in-house.
I had previous experience running a TM2 table from Torchmate but it was disappointing in many ways. I made a punch list of everything that I wanted/needed my new table to have. Arclight hit every one of those marks as a turn key package and I was even able to add a few accessories for very reasonable prices.
I ordered an ArcPro 9600 running a Hypertherm Powermax 65, Plate marker, Tube cutter, and hand pendant. The machine showed up on time and within an hour of getting it in my shop door I was cutting parts.
I have had a few hiccups here and there but they ultimately were due to my ignorance or oversight. I have learned so much over the last year and spent many hours dialing in the cut settings. I love using Sheetcam and the latest updates have made it 10 times what it was just a year ago.
Scott, you and your team are building a great product and I just wanted to take the time to let you , and anyone else who might be considering buying one, that adding an Arclight machine to my arsenal was the best decision I've made for my business. I purchased another piece of equipment (press brake) from another manufacturer at the exact same time as the CNC table and it was an absolute nightmare. Lies, delays, broken machines, leaking hoses, etc...
If this sounds like a paid advertisement, I apologize. It is not. I spent good, hard earned money on an Arclight table and smile everyday when I open my shop door and see it there, waiting to help make me money. Here are some pics of parts/projects I've cut and built using the table.
Thanks again, Scott!!
- Paul Brinegar
Zero Tolerance Fabrication, Inc.
1/8" Steel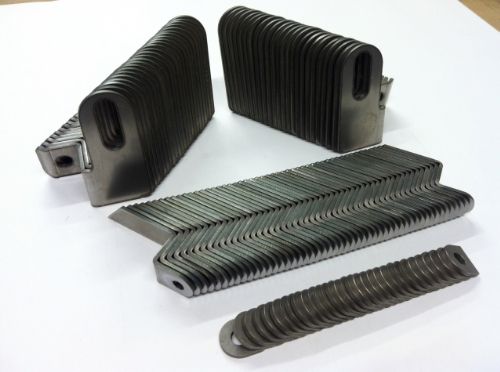 14ga Steel
1/8" 4130 Steel
.050" 5052 Aluminum