I finally have things finished enough at home to start my build! Other than a few odds and ends, I have everything I need in the shop & ready to go. Last weekend I cut out the steel for the frame, and decided to take the day off from work today to get started in earnest. For the most part everything went well... Spent a huge amount of time just walking around the table tapping and twisting and tweaking before tacking everything up. Here's what I have so far, and what I'm shooting for:
~ 5x10 cutting area with an extra 2' section on the back to park the gantry out of the way for maintenance etc...
Water table with a bladder system for raising & lowering the water level
80/20 extruded aluminum gantry system of my own design
CandCNC Dragon cut controls with upgraded 620 oz motors
Hypertherm 1250 Plasma with the upgraded Duramax machine torch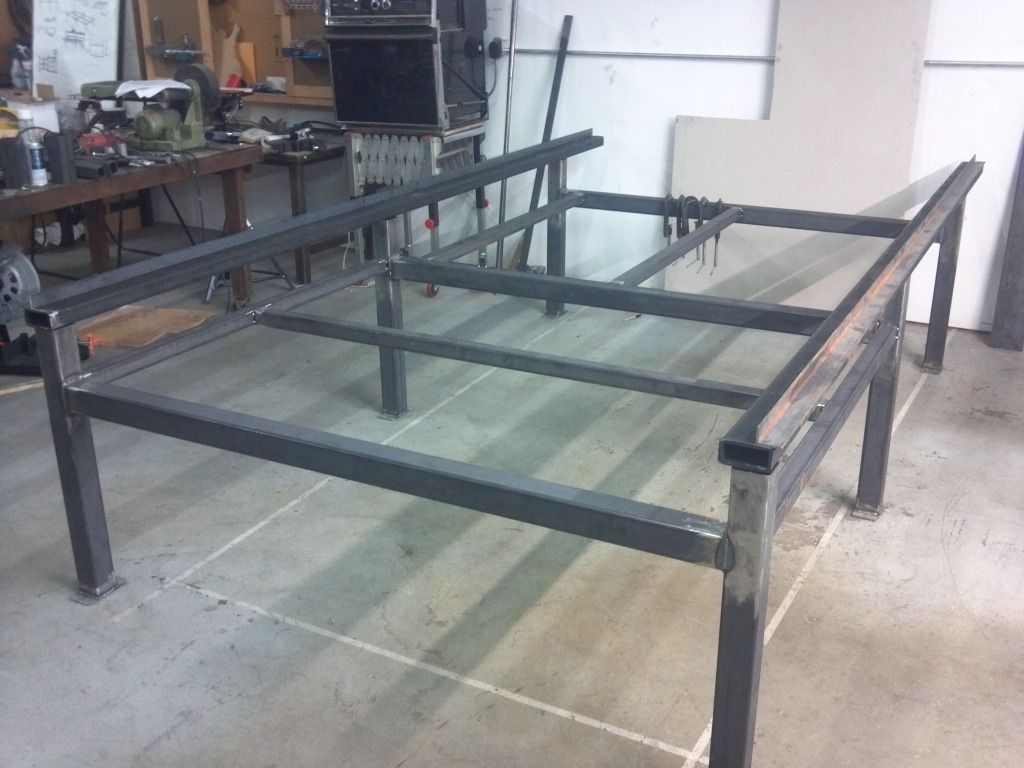 This is after an 8 hour day in the shop... Things went together pretty well. The floor in the shop is pretty level, so that helped a lot.
I'm using 2x4 1/4" wall tube for my top rails. HEAVY! 1x2 x3/16 angle will be what I drill & tap to accept the v-groove rail, and overhang it 1/2" to mount the gear rack for the gantry drive.
This shows the 2' overhang off the back where the gantry will park out of the way. I'm thinking about buying the big gantry at Harbor freight for loading & unloading the table, and that I'll make the slat system modular so I can just lift it out for maintenance.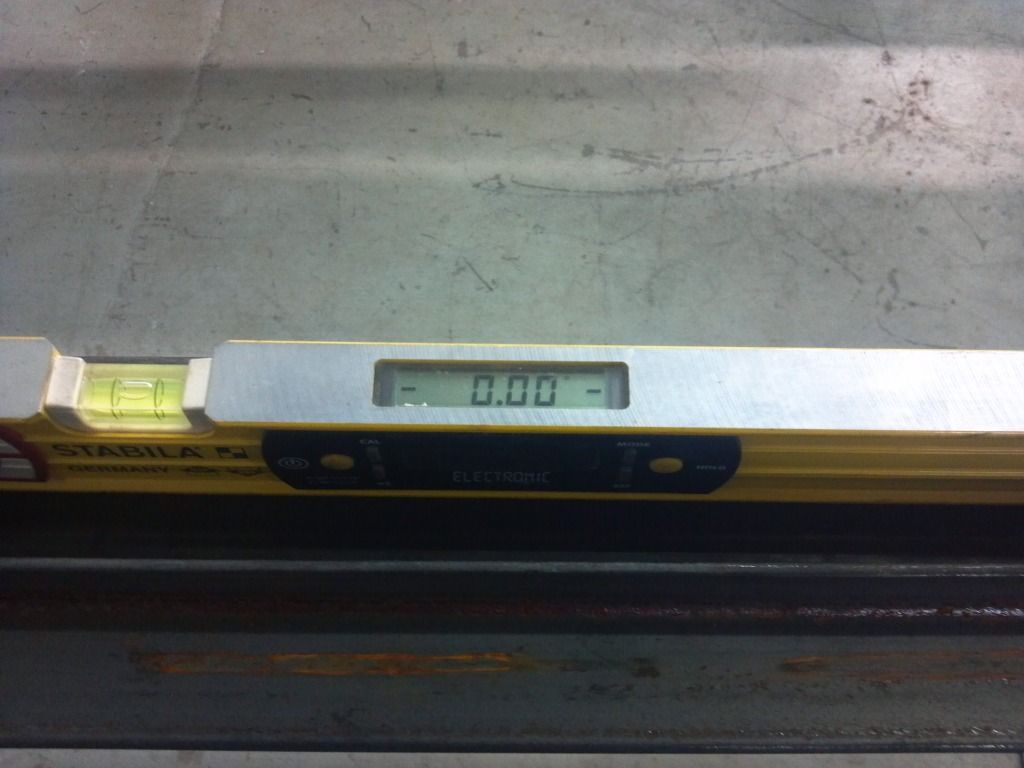 Lucky or good? I'll claim a little of both!
And the reason it's taken me so long to get started on the table! 14 months ago this was mud and holes dug by the previous owners dog.... Now we have a place to relax after a long day of grinding & welding! Will be working on the table this weekend, but mostly tedious stuff like drilling and tapping holes to mount the top rails and the guide rails etc. Really getting excited to get this up and running!
Thanks to everybody who has answered my questions... I'm sure there will be many more!
Oldsarge