It is currently Thu Sep 21, 2017 6:58 pm

I need the top and bottom arc traced if possible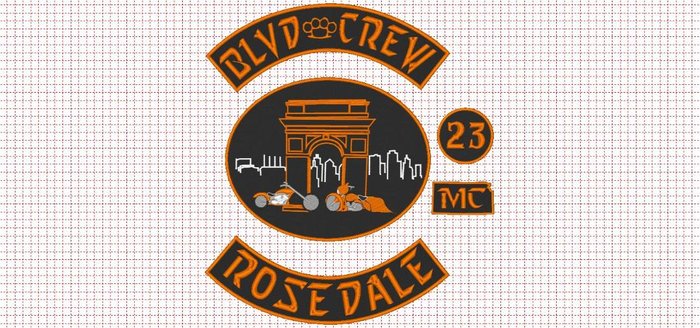 ---
Elite Contributing Member

Posts: 2740
Joined: Sat Jun 02, 2012 6:04 pm
Location: Pensacola, Fla
Contact:
Another poster had suggested laying paper over thing to trace then use a scanner to load it into your computer then use Inkscape trace to convert to a DXF or SVG file. If you do that you can scale it to what ever size you want.
DIY 4X4 Plasma/Router Table
CandCNC DTHC-IV & Feather Touch
Hypertherm PM65 Machine Torch
Drag Knife and Scribe
Miller Mig welder
13" metal lathe
Small Mill
Everlast PM 256 tig
---
this is a pic that a friend sent me to see if i could cut it out... I use torchmate cad, but the scanning feature of this software does not like this.just a bunch of squiggly lines
---
I'm trying to understand what you're after. Just the top and bottom arches with text or the whole thing?
Robert Johnson
FourNinety Creations
-------------------------
PlasmaCam 5x10
Snap-n-Cut Mount
PM 65 w/ Mini Machine Torch
Router Attachment/DW611
VCarvePro & Photo VCarve
SpectraCoat Powder Coat System
7'x7'x10' DIY Powder Coat Oven
---
Posts: 90
Joined: Thu Jan 09, 2014 12:36 am
Contact:
It is a start.
---
Thanks a million noclinkers.. i was looking for the top and bottom with text... You nailed it...I wish i could trace like you do
---
Posts: 90
Joined: Thu Jan 09, 2014 12:36 am
Contact:
Just practice. I am using TMCad like you are.

---
I will take that advice, knowing that you use tm cad ad have those results. most things trace pretty good but when I try to trace patches and such the lines are all over the place.
---
Posts: 90
Joined: Thu Jan 09, 2014 12:36 am
Contact:
That came out wrong. I meant that I just practice to get to where I can use the program to do almost anything I need to.
I wasn't advising you to do anything, that is up to you.
---
---
Return to "File Conversion Help Wanted"
Users browsing this forum: No registered users and 2 guests